Welcome Class of 2018!
Freshman Orientation
Students do not need to register to come to orientation.
Students with last names beginning with A-K will come on Wednesday , July 30th.
Students with last names beginning with L-Z will come on Tuesday, August 12th.
Students who will be participating in athletics are encouraged to come on July 30th regardless of their last name to avoid conflicts with practices.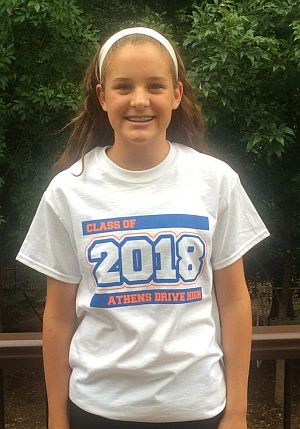 Please be sure to stop by the PTSA table and get your student/family PTSA membership or avoid the lines and sign up for your membership online!
The Athens Drive Athletic Boosters (The Jag Club) will be selling class of 2018 t-shirts for $10 at Jag Junction!
Check out the Freshman Orientation Flyer the school site for more information >>>
Visit the Freshman Information Page on the School Website >>>